PROJECT SPOTLIGHT: GREATER MOUNT ZION CHURCH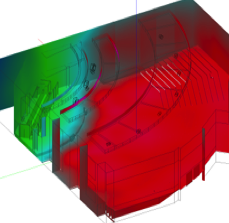 GREATER MOUNT ZION opened up their new worship sanctuary in Austin, TX in 2016, unfortunately their newly installed loudspeaker system never performed to expectations. Although they had hired more than a few contractors to fix the sound problems, nothing was ever truly fixed. The local integrators were very eager to sell and install yet another solution but without any kind of analysis as to what is wrong and why the problems exist. In 2023 the church leadership contracted HOWAVL to perform an independent detailed systems analysis and report our findings about the state of the existing loudspeaker installation and acoustical performance of the worship center. Working in EASE PRO 5 we built a highly sophisticated 3D acoustics simulation model allowing us to plot coverage of the existing loudspeakers and acoustical absorption and reflection properties of the sanctuary with stunning accuracy. Once this baseline was established we were able to visually show church not only why they were struggling to achieve great sound--but what it was going to take to finally address and fix those problems after seven years of "guessing".
"After spending money trying to fix these issues over seven years, why has no one told us what you've told us? I've learned more in one day meeting with your team than I have in seven years with all of those other companies combined."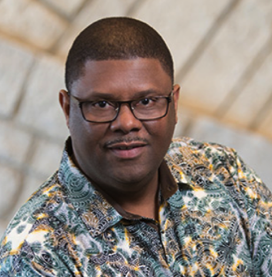 HOWAVL was also contracted by Greater Mount Zion Church to update and design a new state of the art LED stage lighting system for the second phase part of the system-wide upgrade. Our creative and "outside the box" design concept provides the media and production team with a solution that provides the ultimate control for a High Energy Worship Experience and Broadcast in one powerful, yet easy to operate lighting system. We designed an elaborate trussing system at the appropriate height and distance for the ideal lighting angles with detailed plans for the electrical and AV contractors alike while delivering stunning, likelike 3D renderings and visualizations of what the installed Lighting, Loudspeaker, and Acoustic Systems will look like upon completion of installation.