PROJECT SPOTLIGHT: VALLEY ASSEMBLY of SPOKANE
The perfect loudspeaker solution doesn't actually start with the loudspeakers, it ends with them. Why? Because the biggest challenge to any room is the room itself, and this couldn't be more true than the main sanctuary for the congregants at Valley Assembly in Spokane, Washington. They knew an upgrade was needed and contracted the services of HOWAVL to perform a detailed onsite analysis and study to learn not only what the problems are but why they exist. We quickly discovered what appeared to be properly-built and placed acoustic absorption panels actually were nothing more than a wood frame wrapped in an acoustically transparent fabric--completely lacking the rigid fiberglass panels inside. That combined with the existing loudspeakers lacking in full coverage, this truly was a never-ending battle. We entered the data into the 3D model that we drew for their sanctuary and built an authentic acoustics model based upon the design, shape, and building materials of the sanctuary to accurately predict results with and without coverage. Within this model we also simulated coverage of their existing loudspeaker system and engineered several potential upgrade solutions based on their needs, the space, and ultimately the budget available.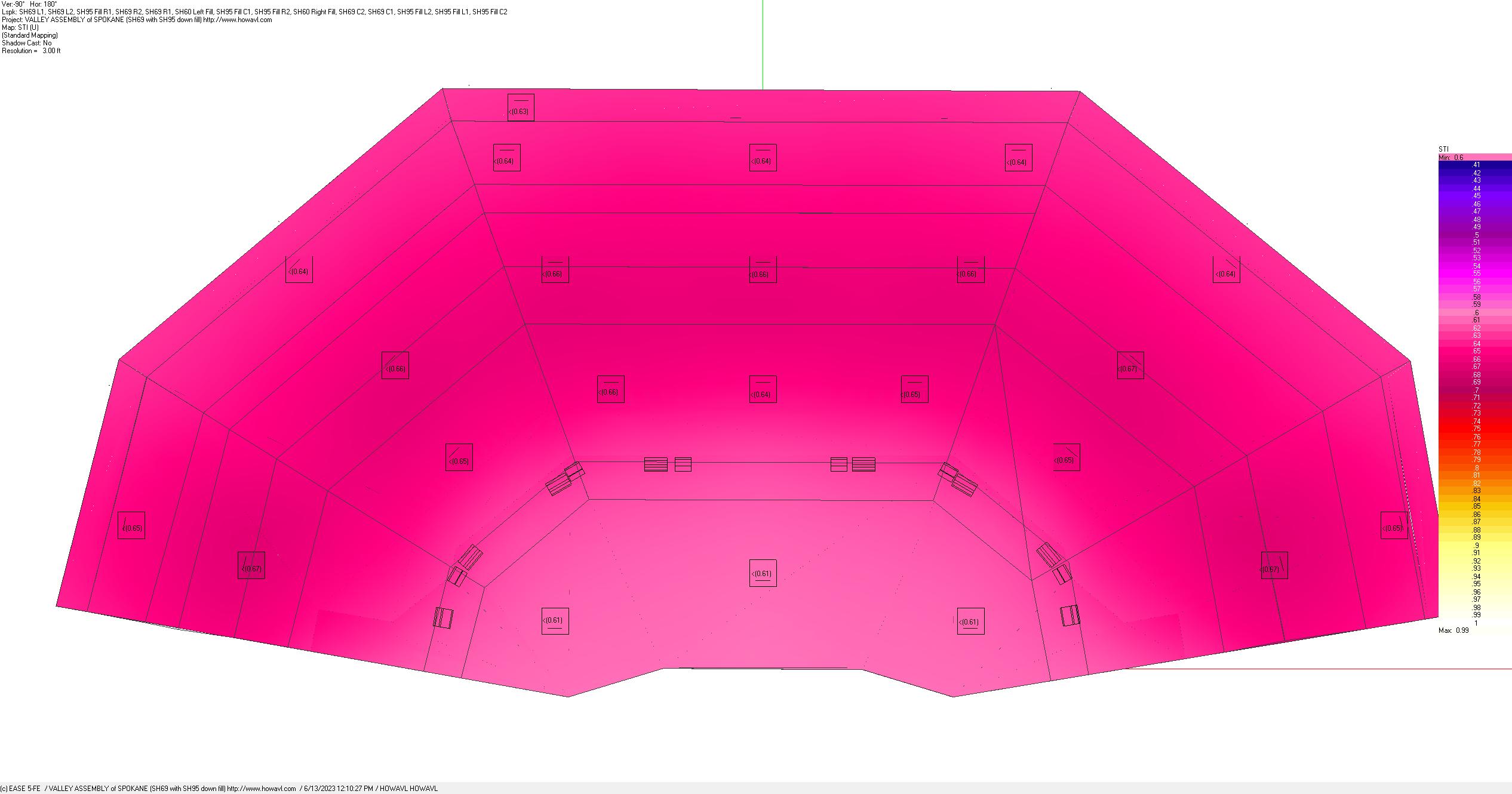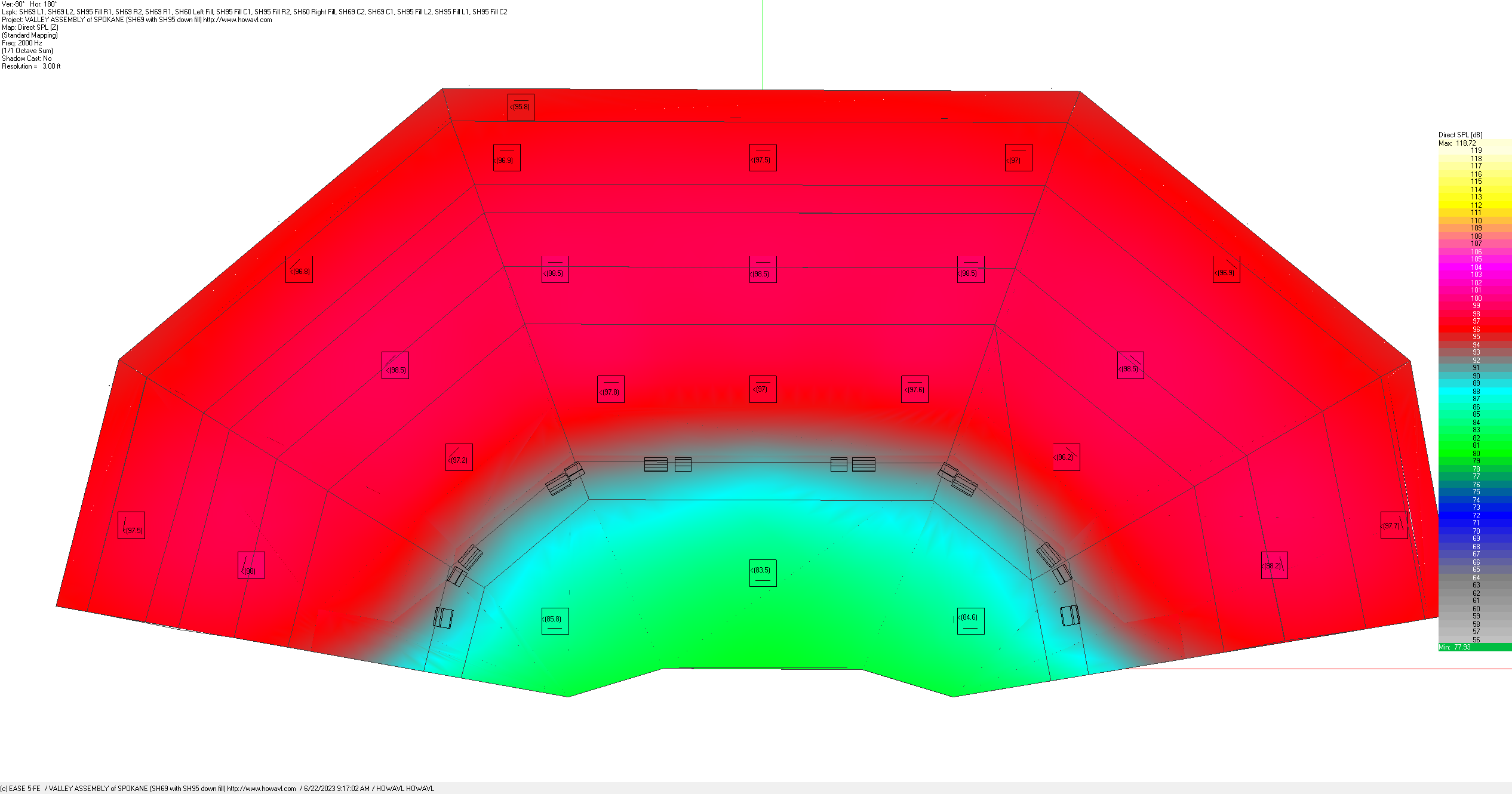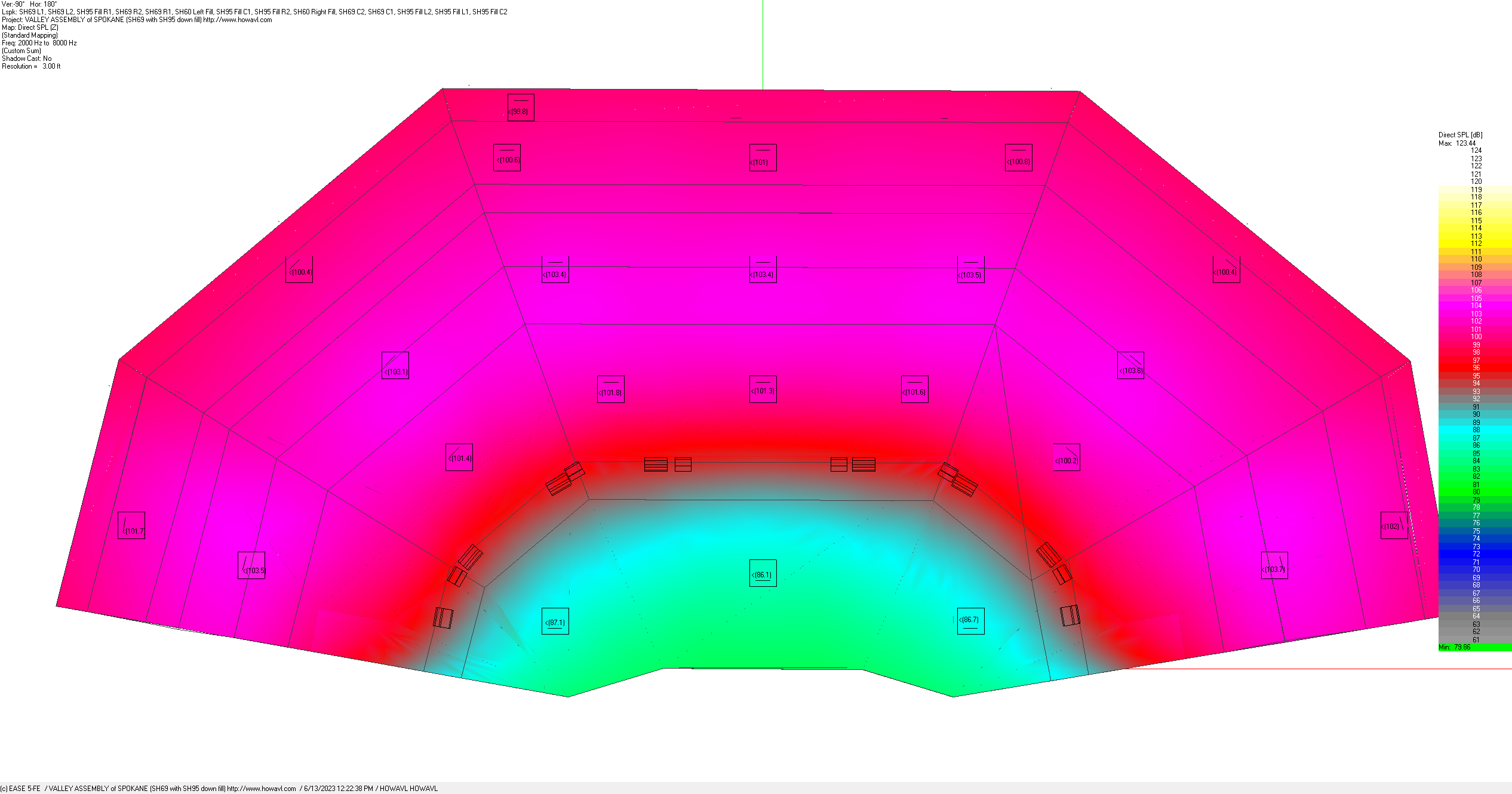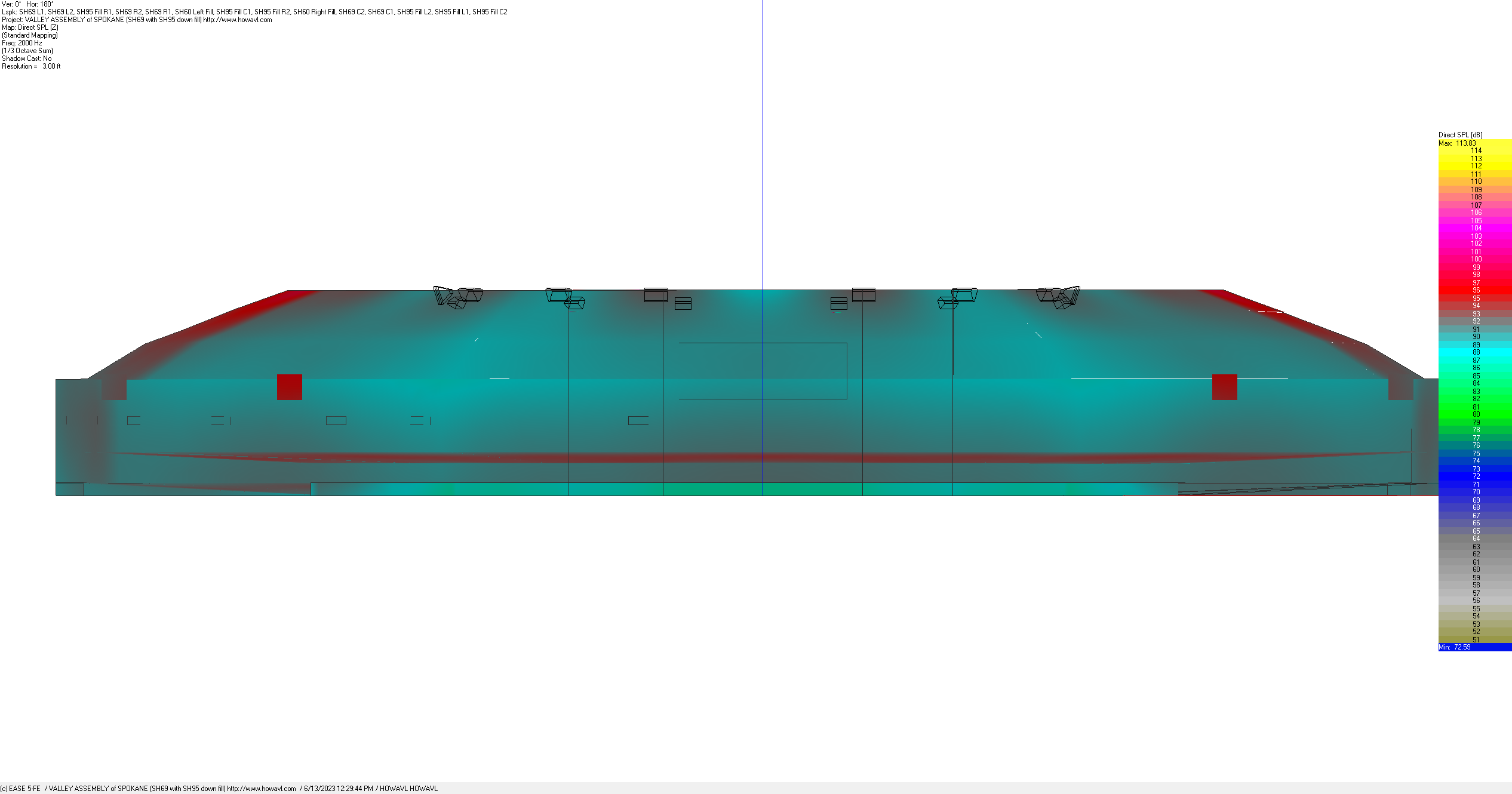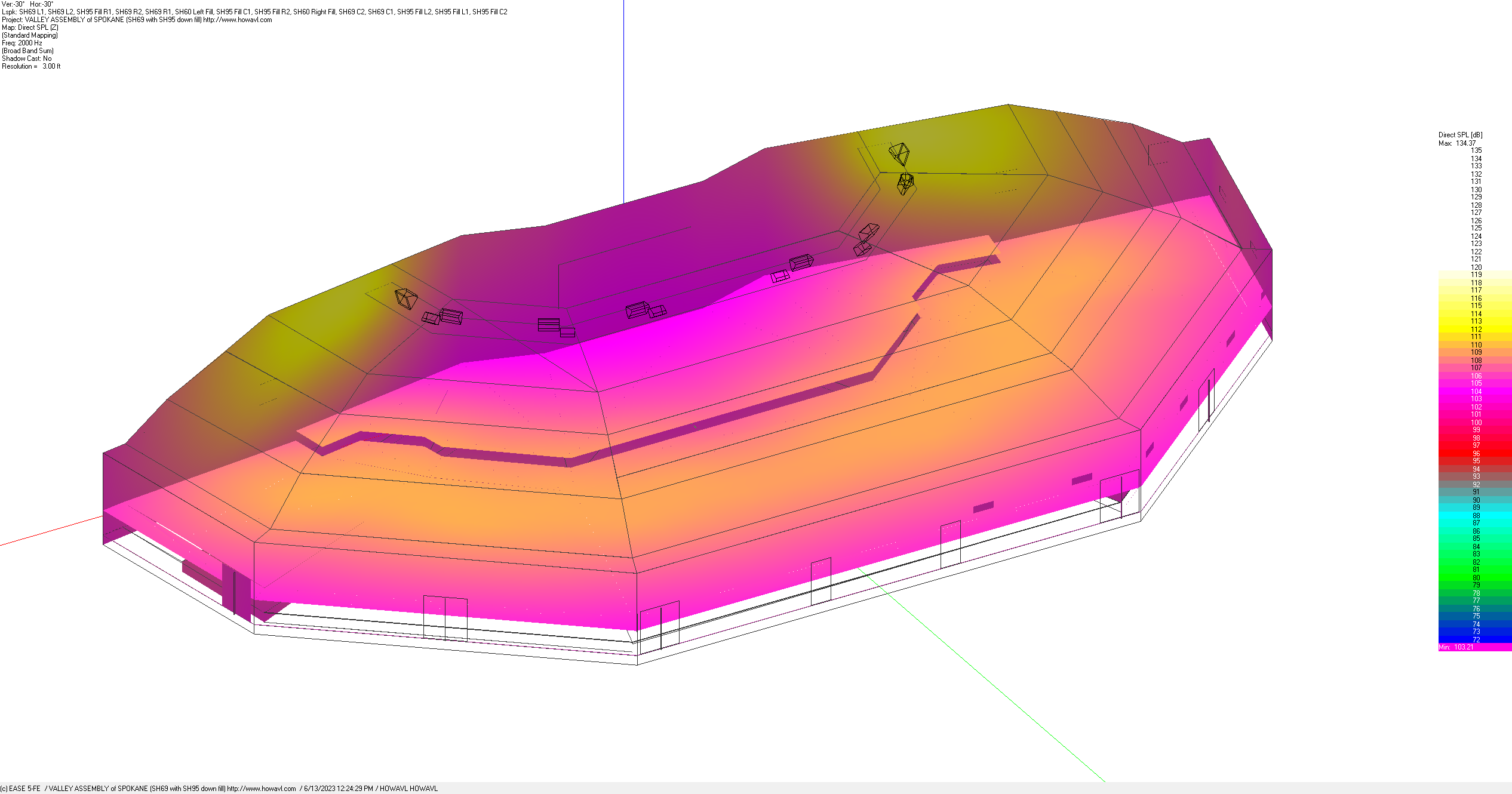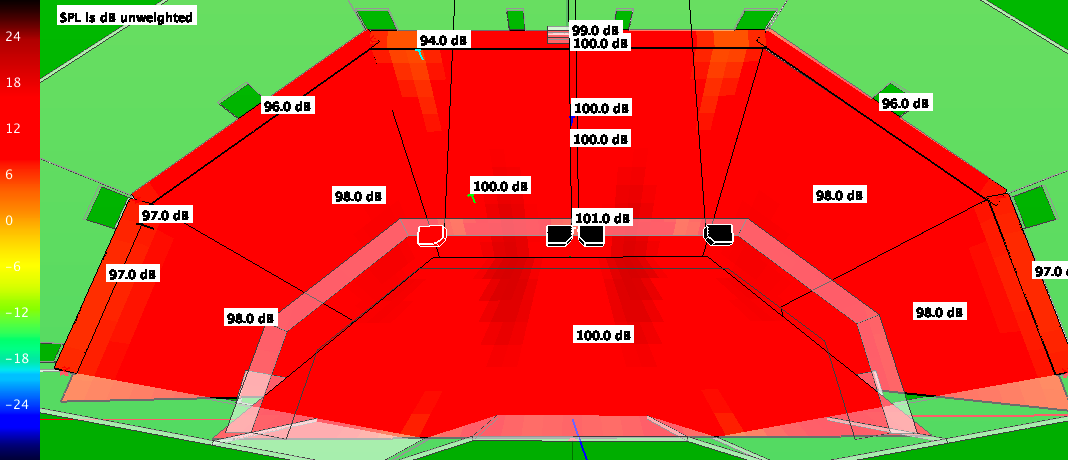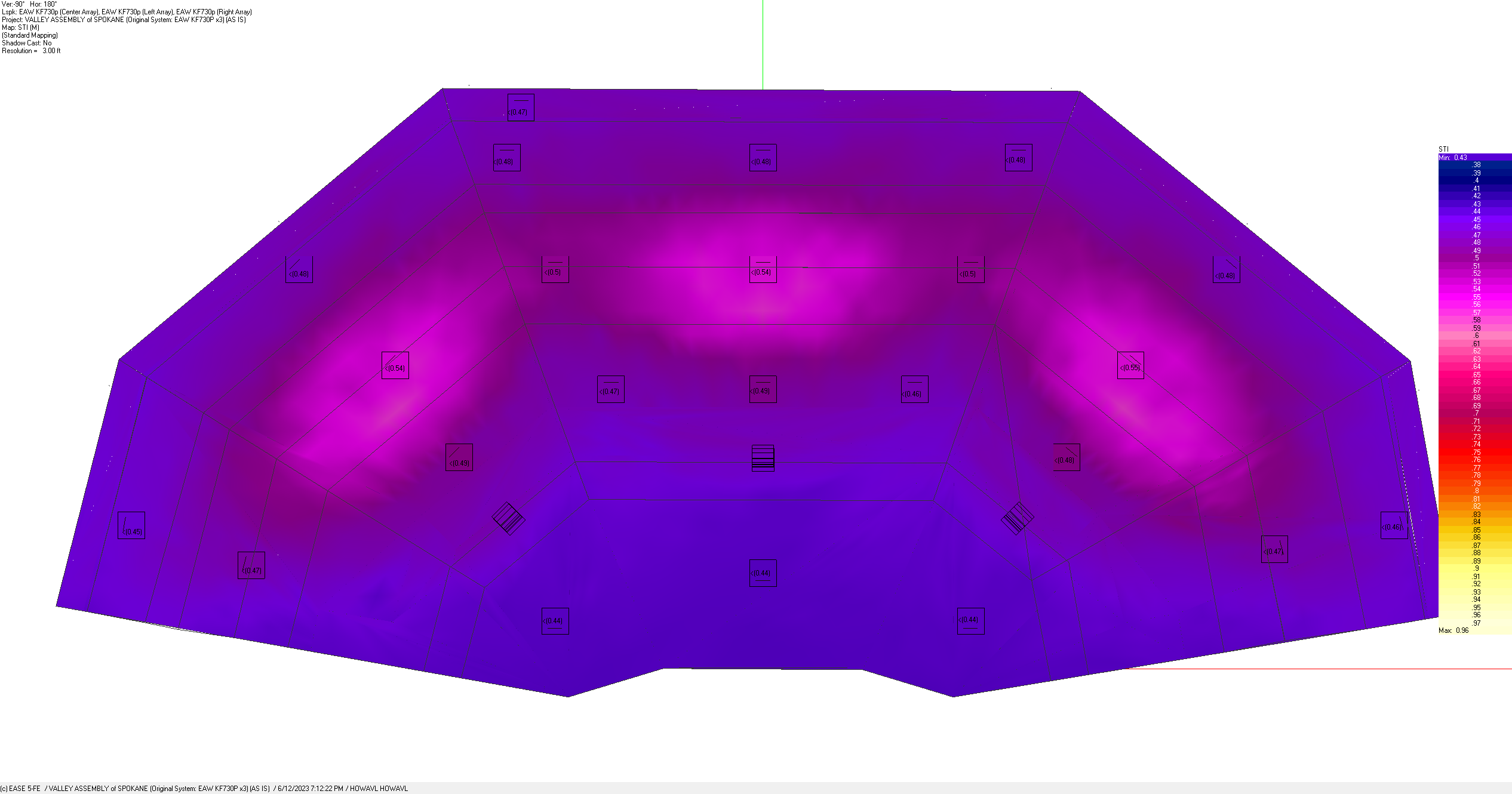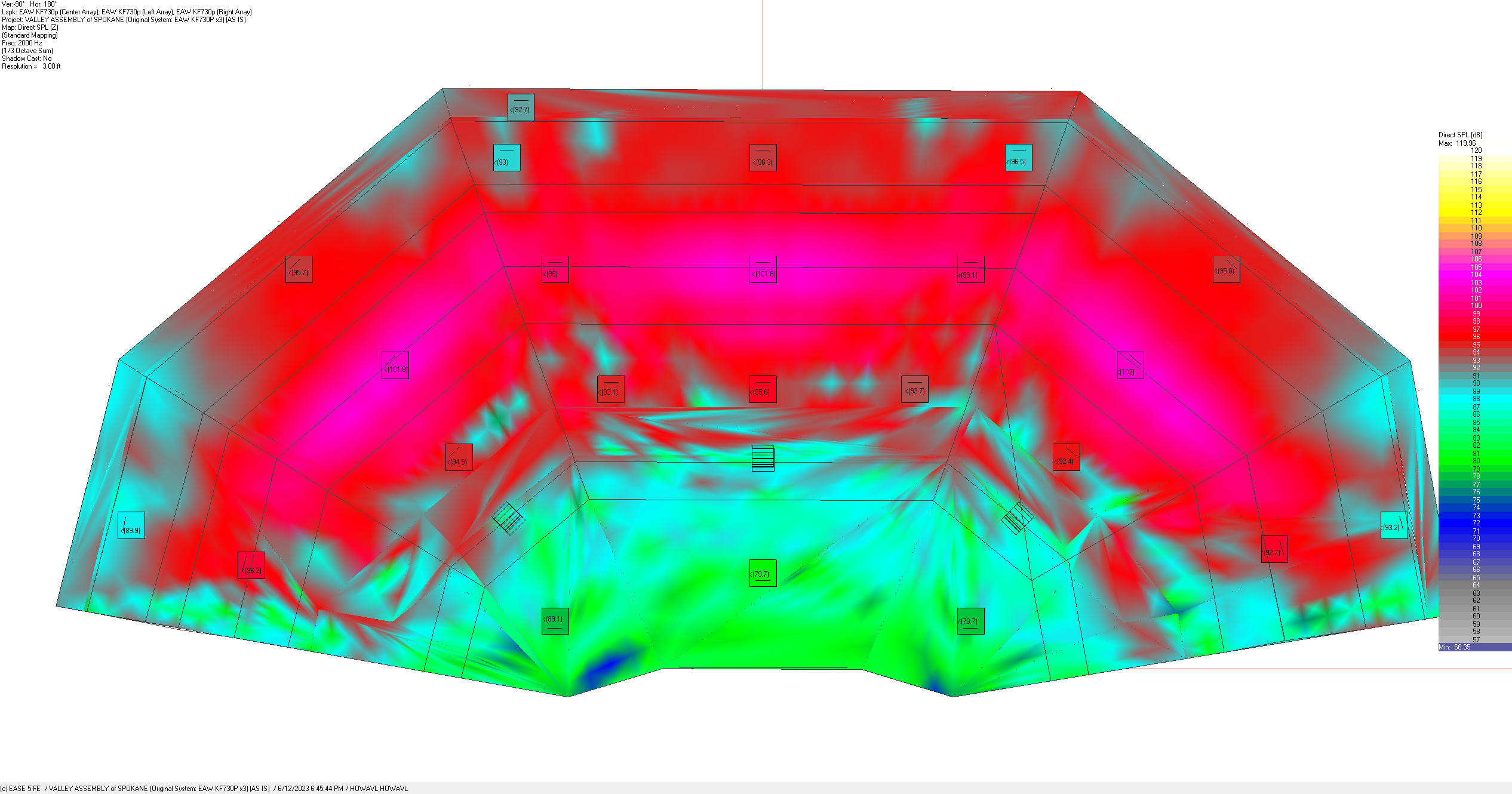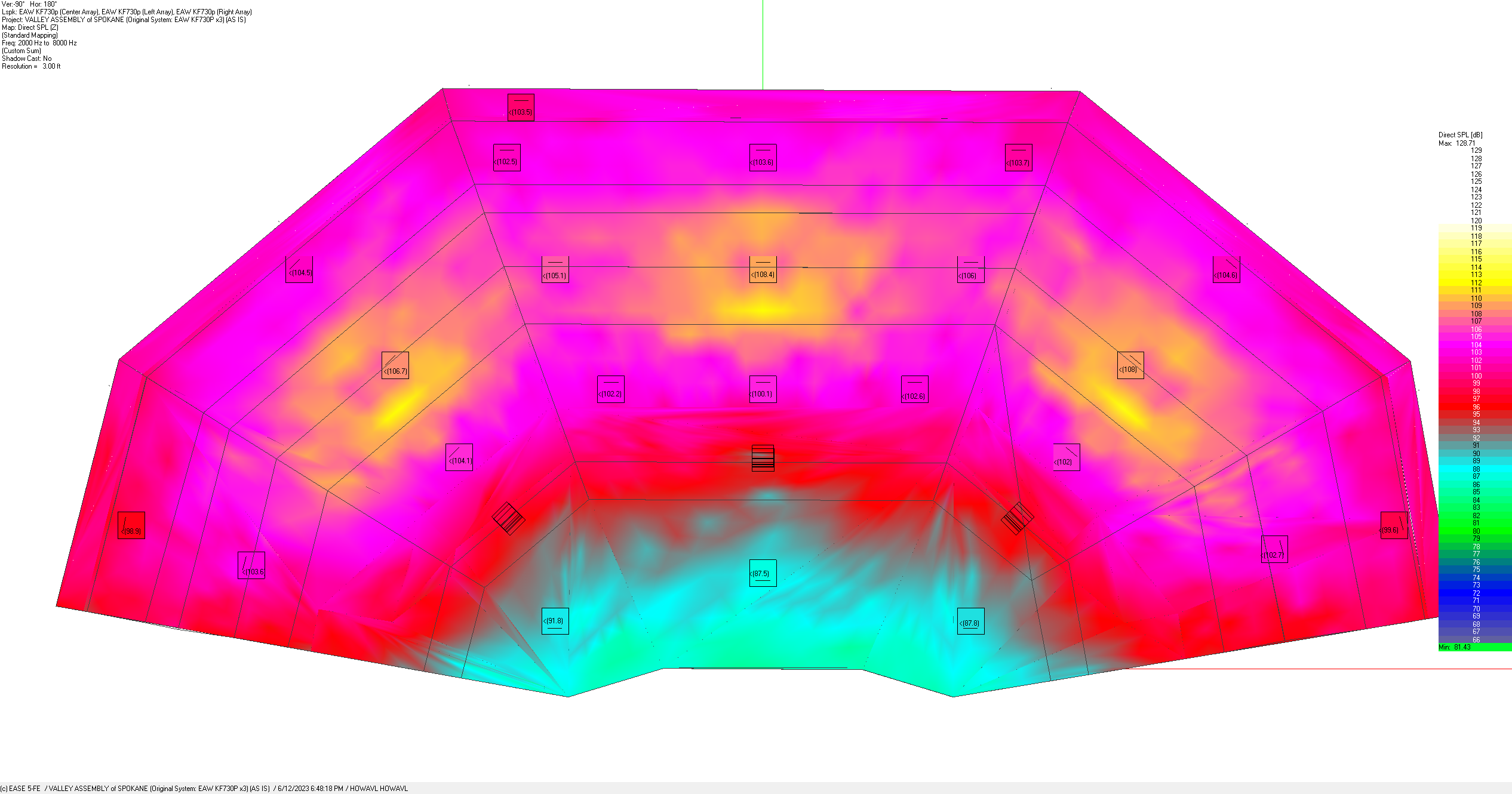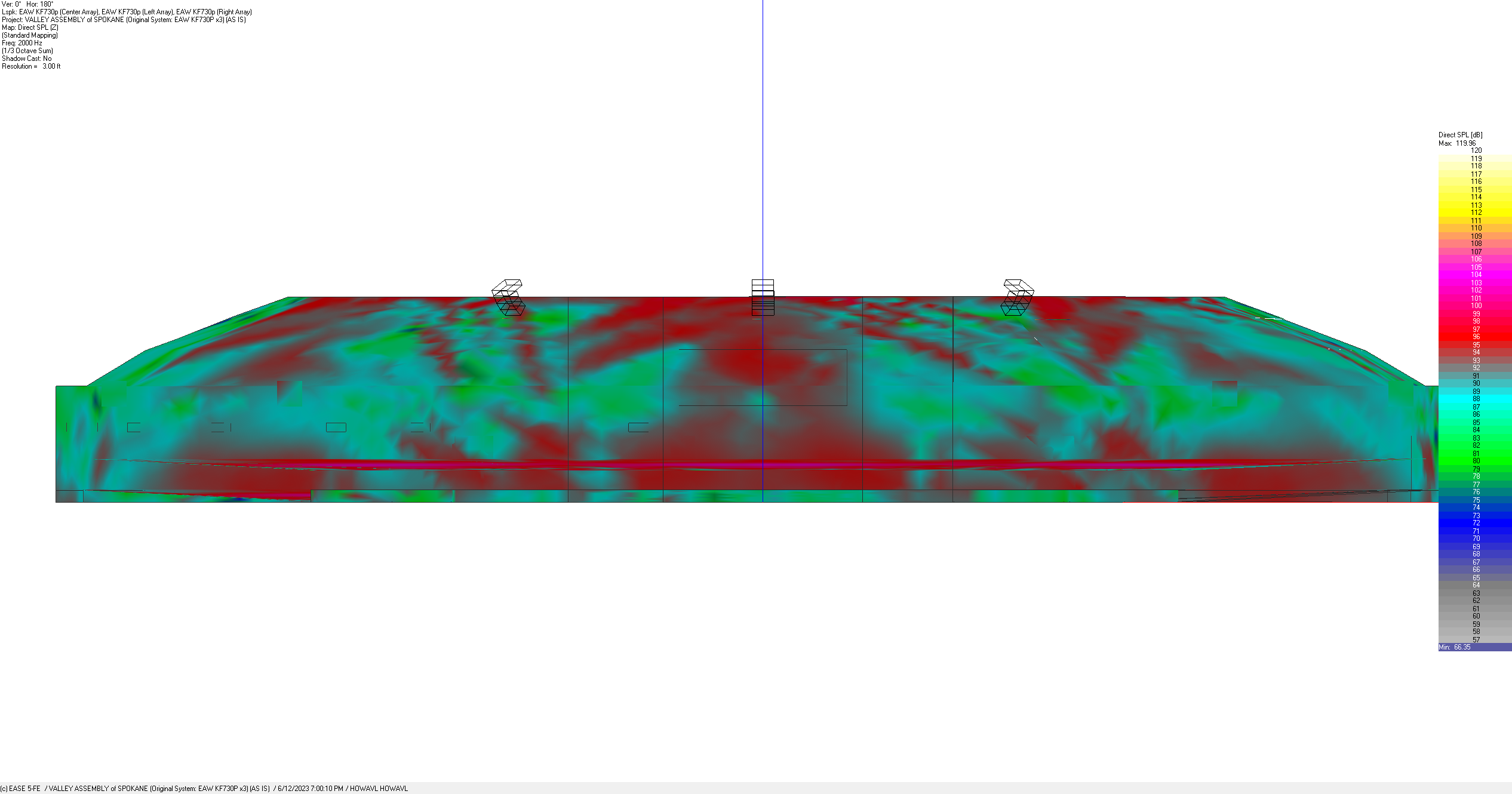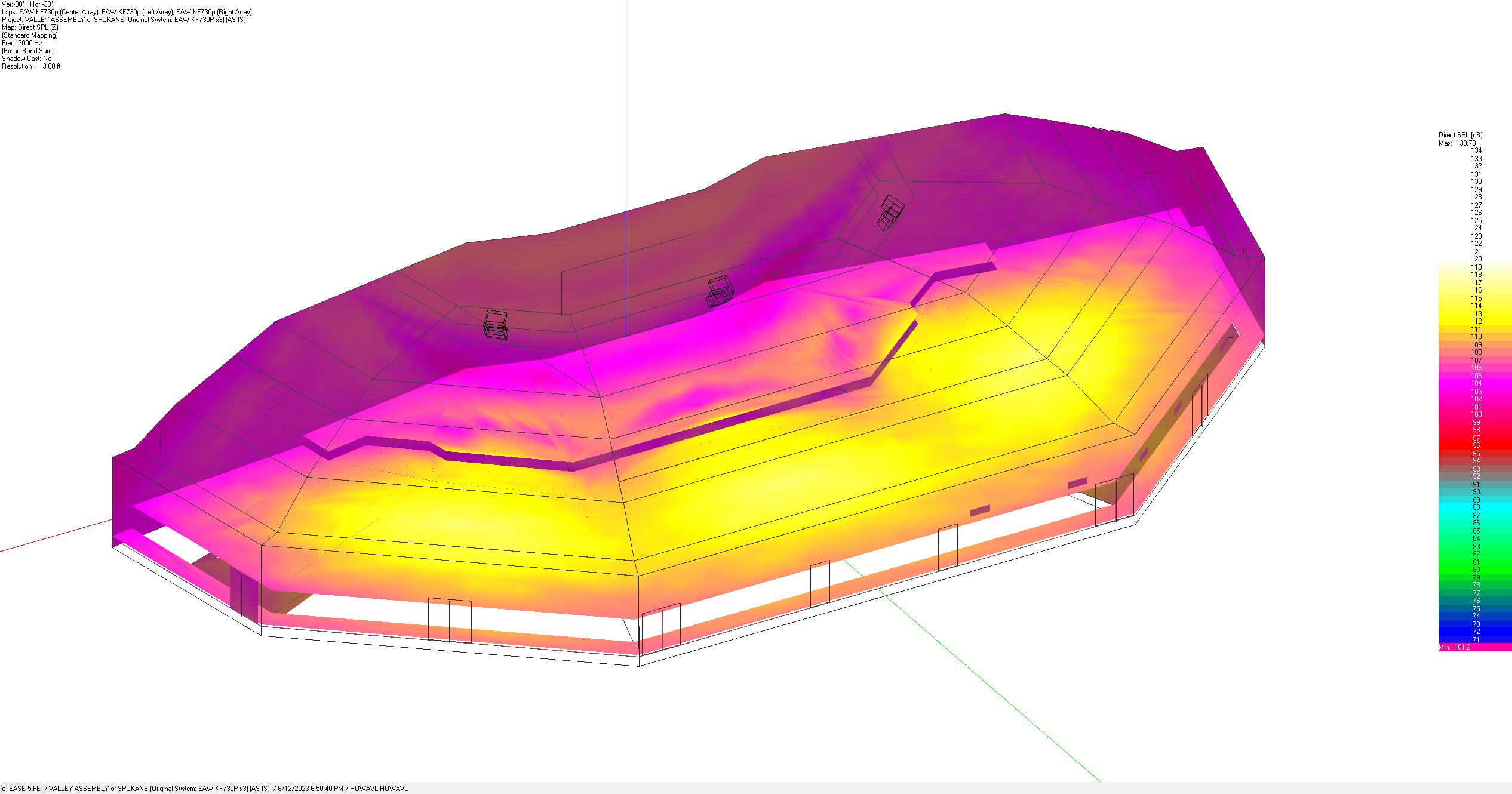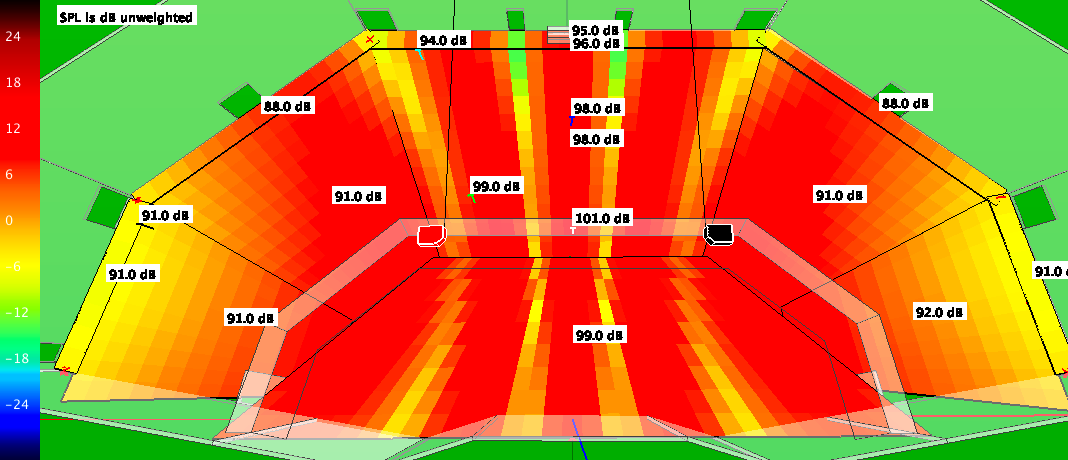 Audio and Acoustics are the priority, however an upgrade in stage lighting is also needed to transition away from an incandescent system and infrastructure to all LED is also needed. While the lighting will be a second-phase upgrade, Valley Assembly also sought a stage lighting design to properly plan for the future as part of the long-term vision. In our analysis we found the existing stage lights, although hidden cleanly, are simply too low for their distance. In fact the angles to the front of the stage were barely 35-degrees, and 30-degrees on average to the rest of the stage. Our design calls for all new light bars to ve placed higher up the ceiling to provide an average angle to the stage at just less than 50-degrees.
In addition we've recommended several new lighting positions above and at the rear of the stage to provide elegant color wash lighting, the use of gobo's, and other simple (yet effective) lighting effects when desired.